Hakko Denshin Ryu Jujutsu! We teach Adults and Youth of all ages. We practice the true meaning of self-defense and prevention under "Soke" Menkyo Kaiden-Shihan San Dai Kichu Michael J. LaMonica and his wife, Menkyo Kaiden-Shihan San Dai Kichu Chris LaMonica.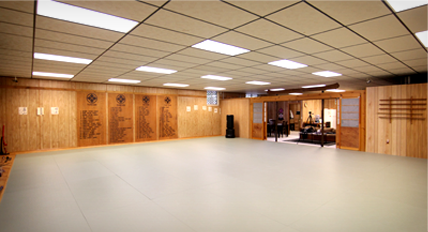 our experience
Michael LaMonica is Director of the Hakko Denshin Ryu Jujutsu Federation North and South America. He studied under the founder of the art Ryuho Okuyama, and has the distinction of being the first non-Japanese to ever receive the rank of San Dai Kichu the highest rank for technical excellence. Michael LaMonica is a sought after self-defense instructor who has taught classes at the college level and to law enforcement Officers/Instructors/Agencies across the country including the FBI training facility at Quantico. Michael and Chris both taught at the University of Akron and together bring exceptional expertise and a common sense approach to their self-defense instruction
Events
There are no upcoming events, please check back later.
Shop
Purchase official manuals written by Soke LaMonica.